Come Hang With The Pros
At NIC, we regularly invite professionals in the industry (Actors, SPFX artists, etc) to share their working knowledge with students just like you.
We call this "NIC Talks" and it's a phenomenal way to learn what's really needed by the industry.
---
Matt Lutz is a New Image College alumni and a Makeup Special Effects rockstar! He has practiced art his entire life and while he was still in school, he was a foot to the ground, full steam ahead worker. He worked on many Independent films and was soon working on high budget and union films and television shows including Skyscraper, Death Note, Power Rangers, Midnight Man, and Polaroid to mention a few feature films as well as The 100, Supergirl, Arrow, The Flash, Supernatural, DC's Legends of Tomorrow, Riverdale, and Once Upon a Time TV shows.
Matt Lutz will be talking about how to establish career goals and how to set a work plan to accomplish it. He will be sharing valuable information about the industry and its characteristics, how to break into the desired field and how to retain a job while professionally developing a lasting career.
Come join us (RSVP to rsvp@newimage.ca) if you'd like to know more about the makeup special effects industry and everything about breaking into a career in this fascinating world of art!
There are limited spots for all New Image College events, please be sure to RSVP so we can let you know if there is still availability. New Image College reserves the right to refuse entry.
---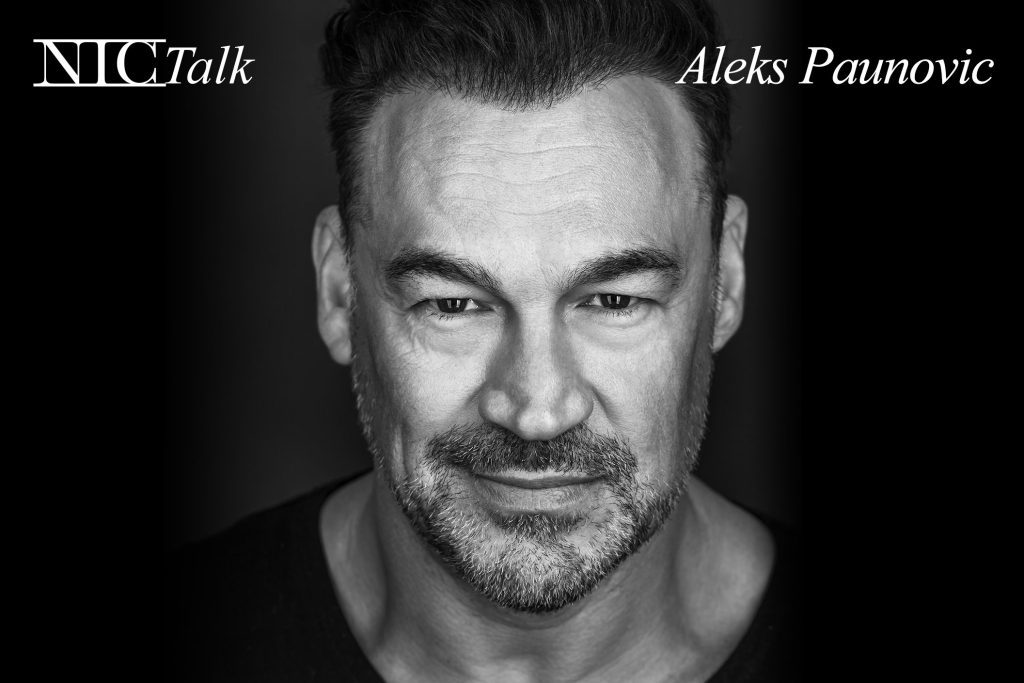 New Image College had the pleasure of welcoming award-winning actor/producer Aleks Paunovic for one of its awesome NIC Talks!
Aleks hails from Winnipeg, Manitoba and is the son of a father of Serbian descent, and a mother with Croatian ancestry. The result of this remarkable blend of bloodlines is the 6'5″ ruggedly handsome actor appearing on screens around the world at a rapidly escalating rate. He began acting at 16 as a player in a heavy metal band that eventually found his way into his first role in the 1994 TV movie Heads. 
As one of the most recognizable actors in the Vancouver film industry, Paunovic has developed a steady and impressive career; amassing over 126 separate acting credits among which he is best known for his roles in War for the Planet of the Apes and several more recent iconic series such as Snowpiercer, Van Helsing, Dirk Gently's Holistic Detective Agency, The 100, Continuum, iZombie, etc, granting him a wealth of experience to share with acting students such as those taking part in our Film Acting Conservatory!
Aleks shared stories about what it's like to work with actors like Anthony Hopkins and Andy Serkis. He also shared his secrets for motion-capture acting. He spent two hours answering questions ranging from what it's like to audition for big movies like War for the Planet of the Apes, to what it's like to be a series regular, what's expected of you as an actor, what are the first steps you take when you're finally cast, how to stay sharp as an actor, what the actor's job is during an audition, what it means and how it is to be a physical actor with the motion capture camera right in front of you along with the challenges that this presents. He regaled us with stories of what it's like to work with a great motion capture actor like Andy Serkis, all about how he got his start in the industry, and so much more.
He was very present and attentive of New Image College's young actors in training. He shared his secrets to success, and we very much thank Aleks for his kindness and generosity. In the truest form of a genuine actor, he's inspired us all. It's thanks to wonderful and charismatic actors like Aleks that our students can gain the knowledge and skills they need in order for us to claim, beyond the shadow of any doubt, that our graduates work! At NIC we are here to give you the #1 Educational Experience.
---
Sephora will be doing job interviews on-site on that day! Do not miss this incredible opportunity to network and be interviewed right away! Therefore, remember to bring a copy of your resume.
Come join us (
RSVP
to
rsvp@newimage.ca
) if you'd like to know more about 
Sephora's history and this amazing opportunity!
There are limited spots for all New Image College events, please be sure to RSVP so we can let you know if there is still availability. New Image College reserves the right to refuse entry.
---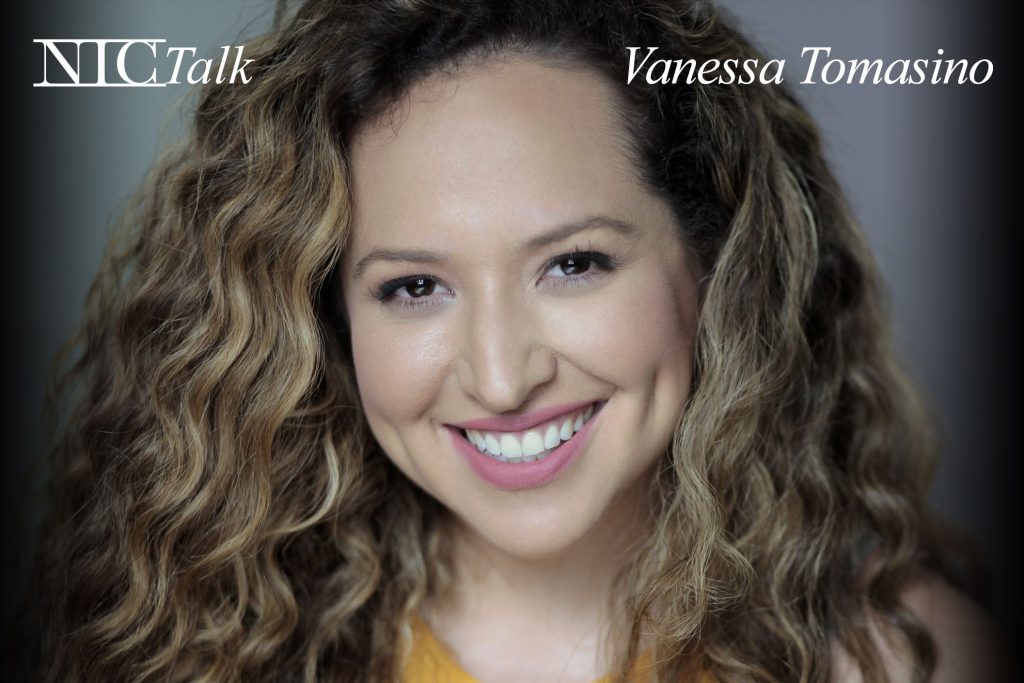 She has worked in Vancouver and Central America for over 16 years and in over 40 productions. She is best known for her lead roles in "Chupacabra vs the Alamo",
"A Girl Like Me: The Gwen Araujo Story", and her recurring role in the PBS cartoon "Martha Speaks".   
Vanesa returned to El Salvador to start the first acting studio for film and television: Sivar Actor's Studio, also known as SAS El Salvador. She is currently finishing her PhD in Political Science from York University in Toronto Vanesa will be sharing her experiences working in North America and Central America.  Do not miss this opportunity to hear from this accomplished actress.  
If you would like to attend this NIC Talk, please RSVP to rsvp@newimage.ca  
Vanesa Tomasino is a Salvadoran born actress. She has worked in Vancouver and Central America for over 16 years and in over 40 productions. She has starred in MOWs, worked in TV series, movies, cartoons, and video games (including motion captioning).
Vanesa is best known for her lead roles in the MOW "Chupacabra vs the Alamo" from the Syfy channel where she worked next to Erik Estrada and in the MOW "A Girl Like Me: The Gwen Araujo Story" directed by Oscar nominated director Agnieszka Holland (director of "House of Cards"), and finally Vanesa is also known for her recurring role in the PBS cartoon "Martha Speaks."
Vanesa has worked alongside actors like: Oscar winner Renée Zellweger (Judy/Bridget Jones), Oscar winner Melissa Leo (The Fighter), Corey Stoll (House of Cards), JD Pardo (Mayans SOA), Famken Janssen (Xmen), Daryl Hannah (Kill Bill), Steve Coogan (Philomena), Michael Madsen (Reservoir Dogs), Rob Morrow (Billions, Designated Survivor), among others.
In 2018 Vanesa returned to El Salvador to start the first acting studio for film and television: Sivar Actor's Studio, also known as SAS El Salvador. Acting students are trained to become professional actors for film and TV for local and international productions. SAS also holds SAS Masterclasses with North American guest coaches who are also very active in the film industry like Mackenzie Gray or Chilean Director Pamela Robin. In less than 9 months, SAS has become a recognized acting studio in El Salvador where most of its students work in short films, feature films, plays, commercials, and work in workshops taught by international organizations like The International Women's Media Foundation (IMWF) and the United Nations. SAS actors have also won awards for best actors in shorts. SAS is the first studio of its kind in El Salvador and has over 60 active students.
Aside from being an actress Vanesa Tomasino has been a broadcaster hosting her own radio show (on the Beat 94.5 FM now Virgin) and TV show (Worldbeats) in Vancouver. She has been a casting assistant, assistant to an agent, talent scout, and judge in talent competitions. She also has a BA and an MA in Political Science and is currently finishing her PhD in Political Science from York University in Toronto. She is the winner of the prestigious Doctoral Award to honour Nelson Mandela given by the Social Science and Humanities Research Council of Canada (SSHRC) for her studies and publications on democracy, marginalized youth, and Street gangs in El Salvador. Vanesa teaches at York University, she teaches in El Salvador's UCA University, and is a research assistant at Harvard University in the United States.
---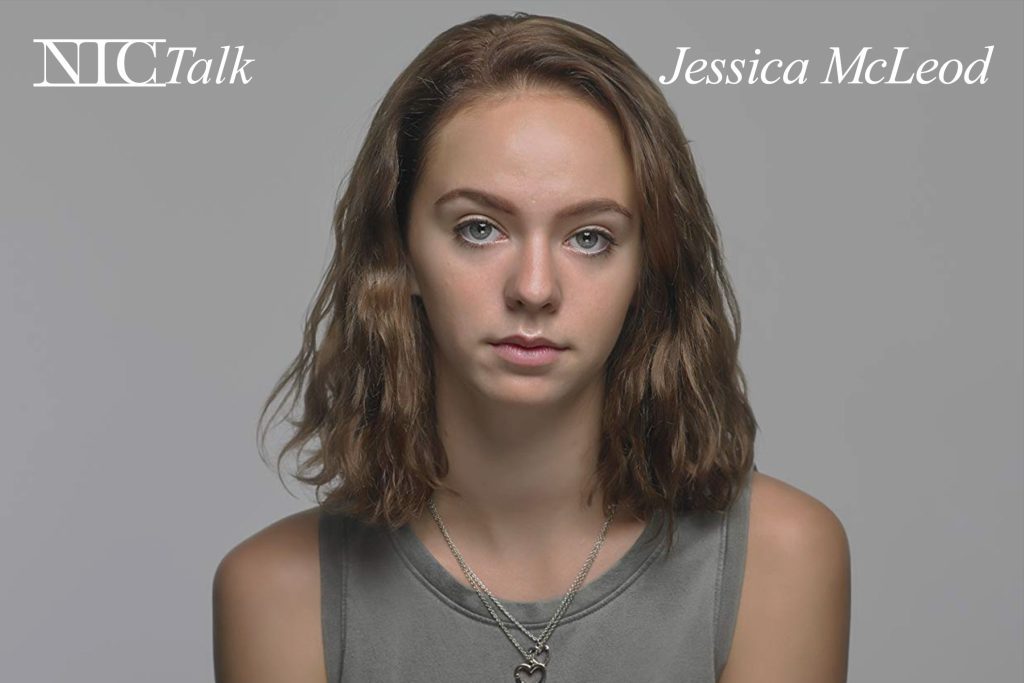 NIC Talks is excited to welcome actress, writer and producer, Jessica McLeod. Jessica has been acting for more then two thirds of her life in the Vancouver film and television industry. She has been nominated nine times and, won Best Actor and Best Lead Performance by a Female in a Motion Picture for her role in "The Hollow Child".
Jessica will be sharing her experiences as an actress and what it's like to be on set with our acting students. Do not miss this opportunity to hear from an experienced actress that has a lot of insight to offer.
---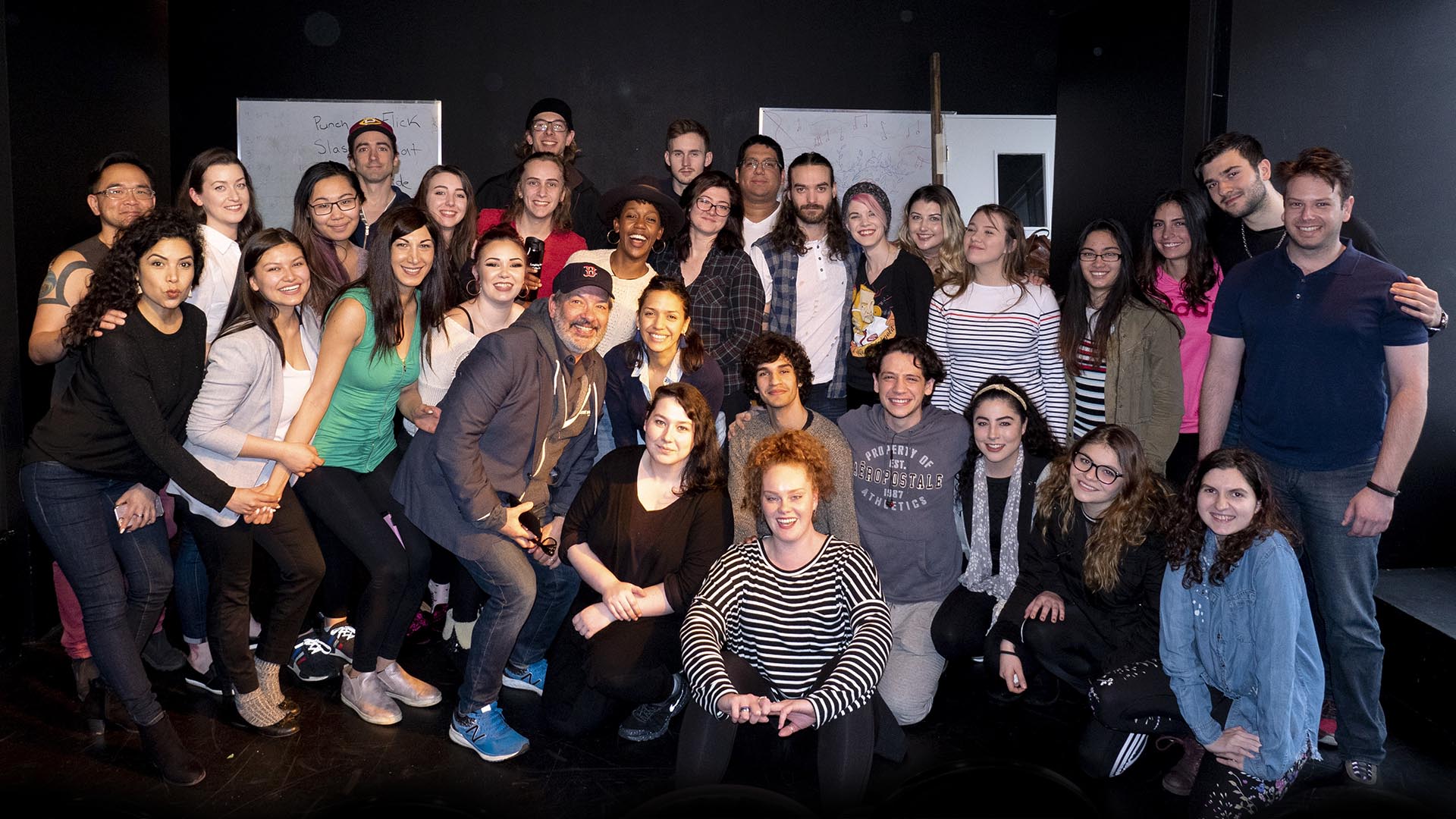 Rukiya Bernard
, known best and most recently for her role in
Van Helsing
as Dr. "Doc" Sarah Carol, as well as roles in
Android Employed
,
Travelers
,
Supernatural
,
Colossal
, and many other films and television programs, took some time away from her busy schedule to visit our
Film Acting
and
Makeup
students for a NIC Talk.
Rukiya covered the importance of actors maintaining their integrity and ownership over the work they bring to an audition and later on to the roles they play.  Her experiences in the grind for the roles she's obtained and excelled in, and how she's learned from them of the importance of bringing that unique piece of herself to an audition and staying true to herself while also helping define a character that may or may not have already been solidly envisioned, will forever stay with our students. To see more on this amazing actress's heartfelt discourse with our students, feel free to view our video excerpts on YouTube by clicking here:
Rukiya Bernard Visits New Image College for NIC Talk.
We thank Rukiya for giving 
New Image College's
 students her time and for sharing so many great and valuable pieces of her experiences! It's always a pleasure to see the pros come in and share with our up-and-coming actors!
This is just another example of the resources and training we make readily available to our students, and the reason why at the end of the day:
Our graduates work!
---
NIC was honoured by the presence of 
Kryolan's
Kim Franzini
, their Pacific Sales representative, and the talented
Jordan Plath
,
a make-up artist with over 20 years of incredible experience working in the creative, retail and commercial worlds and is a member of the Kryolan Professional Make-up USA team. Jordan serves as a FX Make-up Specialist and Head of the (US) National Education program, where he teaches a variety of workshops including airbrush, theatrical make-up and special effects.
Jordan talked about their amazing brand, how it was created and how  manufacturing has evolved to this day. He told us about how it was created by Arnold Langer, a man passionate about professional theatre makeup. Kryolan now has many SKUs in their catalog and their product line ranges from beauty to Special FX. Our students were provided with two amazing makeup demos to showcase Kryolan products during which time Jordan shared some great tips, insights, techniques and knowledge.
Kryolanis a global cosmetics company handling two-thirds of world-wide production for professional makeup for film, TV and theater. In their own words:
At Kryolan, we make make-up. But not like anybody else. Because unlike everybody else, we actually make our make-up. We've done it our own way for more than 70 years and three generations. We think of it. We manufacture it. Formulate it and love it into existence. There is only one real professional make-up maker. There is only one Kryolan.
It was a true pleasure to host this great duo, and to see Jordan in action. We're glad you could join us for this event, and hope you enjoy many more at New Image College soon.
---
 She gave our students An Introduction to Guinot, its history, philosophy, new product lines, a Hydradermie treatment demo, and more…With over 50 years of providing quality skin products, Guinot has created revolutionary high quality products and treatments such as Hydradermie that are used and known worldwide, keeping this amazing company at the forefront of Esthetics care.
Having someone as experienced and talented as Marce was an educational treat, and defines a standard of excellence for what we want every student to achieve here at New Image.
We'd like to thank everyone that joined us on this journey down Guinot's amazing product line – especially Marce – and we hope that all of you will continue to join us for the many events we have planned for the year!
---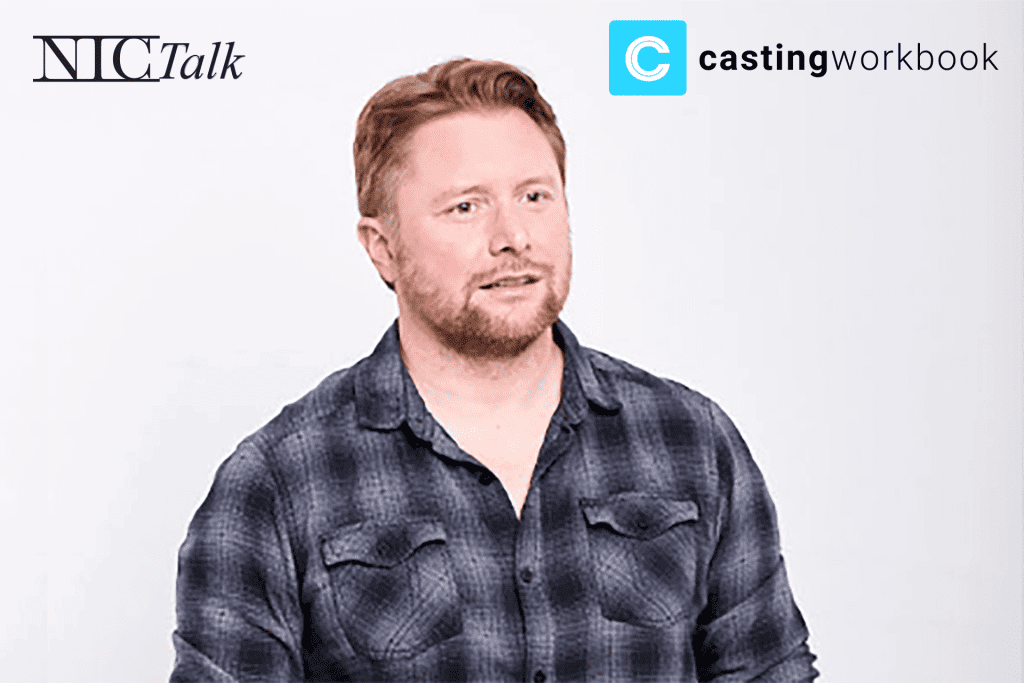 Graham walked our students through making the best use of Casting Workbook so they can build solid careers in the film and television industry. He answered questions and made sure everyone knew just how to make Casting Workbook work for them on their journeys into the amazing world of acting.
We thank Graham for having taken the time to help prepare our students, and this is just another great example for why NIC students graduate with solid preparation that's always let us constantly reaffirm: 
Our graduates work!
---
There are a variety of supporting roles in addition to the Producer, Director and Actors which make a film or television series successful. A Casting Director is an integral piece of the puzzle to the overall success of a project. New Image College had the pleasure of hosting Casting Director Ann Forry at our campus earlier this week! Ann is a renowned Casting Director with over 15 years experience and member of the Casting Society of America. With over 62 credits under her belt, we could not think of anyone else to host a Casting workshop with our second year Film Acting Conservatory students! The students experienced mock casting sessions with a real casting director. This valuable experience, with provided feedback, gave them real life scenarios that they would encounter in the industry. The outcome of this great workshop by Ann was our students becoming equipped with the skills and knowledge that they can apply to their own careers in the Film & Television Industry!
---
New Image College was pleased to present a great NIC talk featuring Gideon Hayes on Thursday, April 5th, 2018. Gideon is a master figurative sculptor with years of experience. He is known for his work on: X-Men: The Last Stand, Alien vs. Predator: Requiem and Final Destination 2  Here's what our students had to say about the NIC Talk: "Gideon Hayes is a Master Sculptor who has worked on titles such as "X-Men", "X-Files", and "Alien vs. Predator", so having him run a talk was a very exciting prospect. Gideon did not disappoint at all, and I was pleasantly surprised by his humble and sociable demeanor.  If this is how most film and television artists act, then I am even more excited to be in this industry!" "Gideon's talk was focused on maquette building and clay sculpting.  He demonstrated the process of building up clay and foil onto a wireform maquette, describing how different types of clay need to be handled differently in order to achieve the desired effect.  He covered everything a student would expect from a sculpting class, including smoothing the clay with an assortment of rakes, describing how to work with polymer clay versus wax-based clay, and even how to construct a makeshift clay oven.  In between technical instructions and terminology, Gideon had many anecdotes to share about the industry.  He discussed his experiences working on different television shows, he offered advice to students particularly motivated to make a career in sculpting, and he recommended shows and films to watch for their outstanding sculpture examples!" "…He made students feel relaxed, so that as the class went on, students approached him with an increasing amount of questions and stories of their own…he constantly welcomed suggestions from the crowd on its positioning, attire, and character development…Gideon Hay has proven to be not only an accomplished film and television artist, but a fantastic teacher and a warm individual.  I look forward to any future visits from him!
---
Jason now resides as an Education Executive for Estee Lauder. He also is the national spokesperson for all media, television and print for Estee Lauder Canada. With his vast amount of accomplishments Jason has worked as a style editor for magazines, and is a makeup director of his own successful freelance company. Limited seats available. Email: info@newimage.ca to reserve your spot!
---
Yesterday, at our Granville Campus, our students and guests had the amazing opportunity to attend the fabulous Jason Hadikin's NIC Talk. Jason, who not only have many years of experience, is also the Education Executive for Estee Lauder Cosmetics.   During his talk, Jason shared his expertise, knowledge and skills. He also performed an amazing demo, talked about the Makeup Industry and gave the attendees valuable tips and insights.
---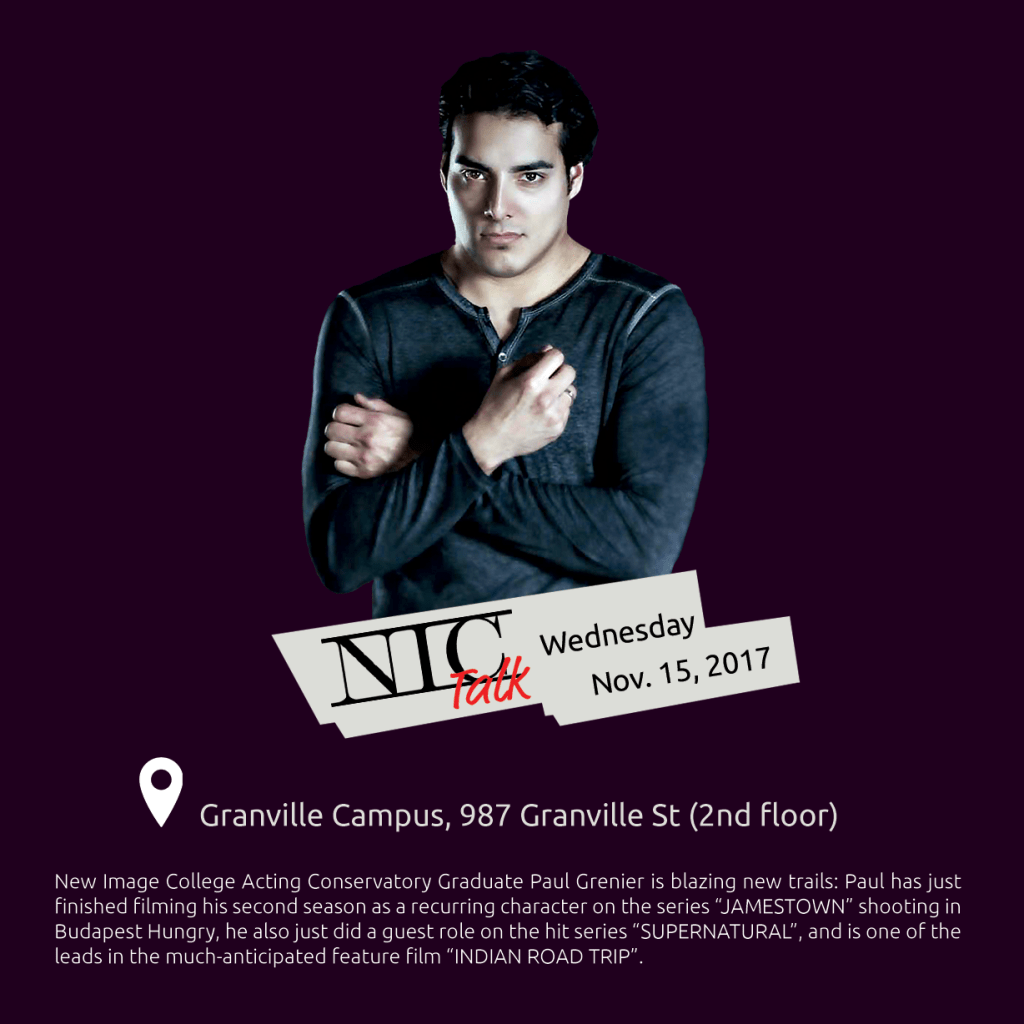 Paul has just finished filming his second season as a recurring character on the series "JAMESTOWN" shooting in Budapest Hungry, he also just did a guest role on the hit TV series "SUPERNATURAL", and is one of the leads in the much-anticipated feature film "INDIAN ROAD TRIP" .  Paul learned to make every second count in the career choice of Film Acting Training and only hard work wins!! We are so proud of Paul. Paul will be sharing his stories with the current students of New Image College's Film acting program during an event we call ALUMNI NIC TALKS coming in November 15th 2017 1:30 pm.
---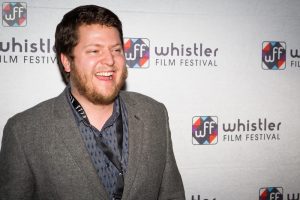 Joel is an award-winning filmmaker who has now completed two feature films, as well as multiple short films and two web-series seasons. At ten years old, Joel decided that he wanted to be a filmmaker and at the age of 26 he still continues to follow the same dream. Joel's first feature film 'Taking My Parents to Burning Man' (made for $10,000) won Audience awards at the Newport Beach Film Festival, Sonoma International Film Festival, and the Maui Film Festival. The film has had over ten sold out screenings, and it's popularity continues to grow. Joel's first narrative feature film 'Shooting the Musical' (which he wrote, directed & edited) premiered at the Whistler Film Festival in 2014 and won the best Indie Film Award, Best New Voice in Canadian Film award, at the Canadian Film Festival; as well as several Best of Fest awards at festivals across the USA. Joel's short films "Why Does God Hate Me?", "I Love You So Much It's Killing Them", which Joel won a Leo Award for Best Director, have been screened at festivals around the world, and have won multiple awards including numerous 'Best of Fest Awards'.   Since uploading "Why Does God Hate Me?" to Youtube, it has gained nearly 2 million views and continues to grow into a cult classic. In his working life, Joel works with his two business partners at 'This is a Spoon Studios' shooting commercials, corporate videos and has recently directed short travel documentaries for Vitamin Water and Expedia. Joel just recently finished directing the 1st season of the "Inconceivable" web series, which he accomplished by winning the grand prize at the Telus Storyhive Webseries grant contest. Currently Joel is developing 'Inconceivable' into a half hour episodic show."   NIC is proud and excited to welcome Joel as our next NIC Talk guest. The event will be held on August 16th at our Granville Campus.   Please do not miss this amazing opportunity to gain insight into the world of independent film, and what it takes to have your projects stand out.
---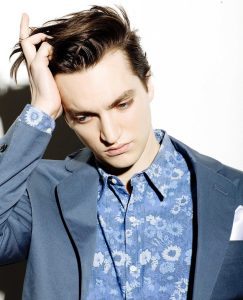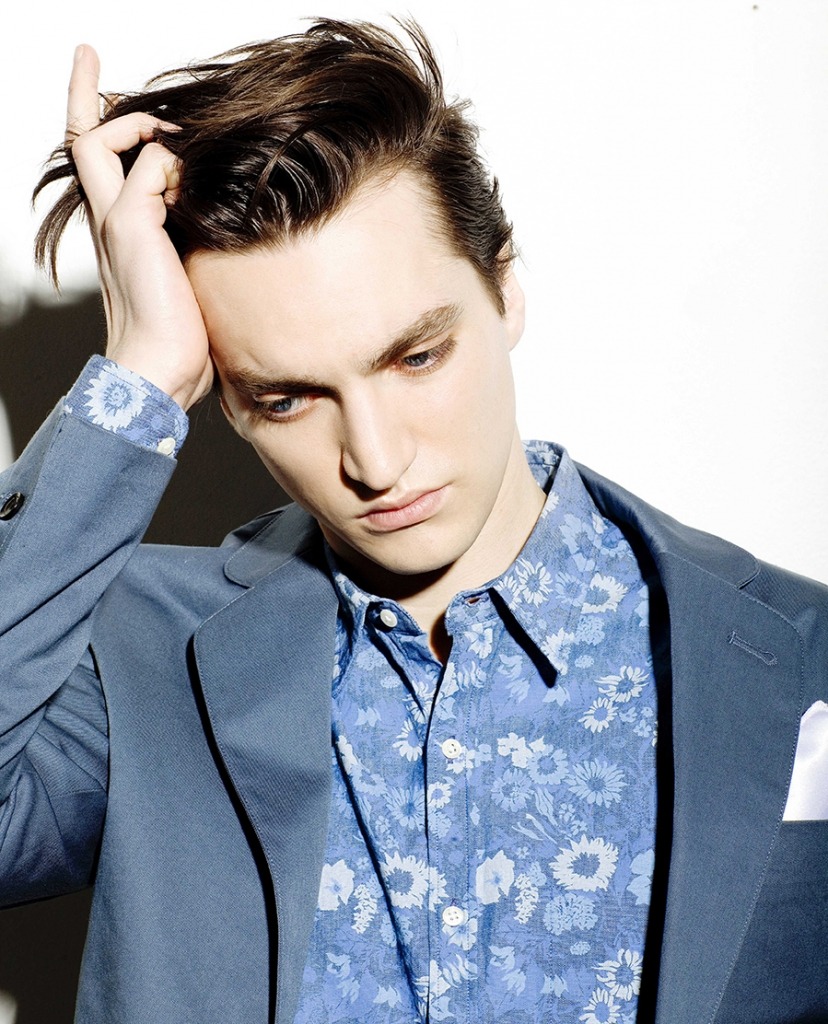 For NIC TALKS. Richard Harmon is one of the busiest actors in North America. In 2017 alone Richard has starred in "CRYPTO", "BREAK MY HEART 1000 WAYS", "SLUMBER" 'PUPPET KILLERS" and the fifth season of the hit tv show "The 100".  Richard came to our campus at 987 Granville to share his wealth of knowledge in film acting. Richard so kindly shared his techniques, experiences, and wisdom. Outlining what it takes to be successful in the career of a film actor. The importance of professionalism, serving the director and story. Emphasizing that there is no substitution for hard work. Richard encouraged the acting students of New Image to be daring, and original in their approach. To have a true, honest understanding of who you are and brave enough to share it all. 
---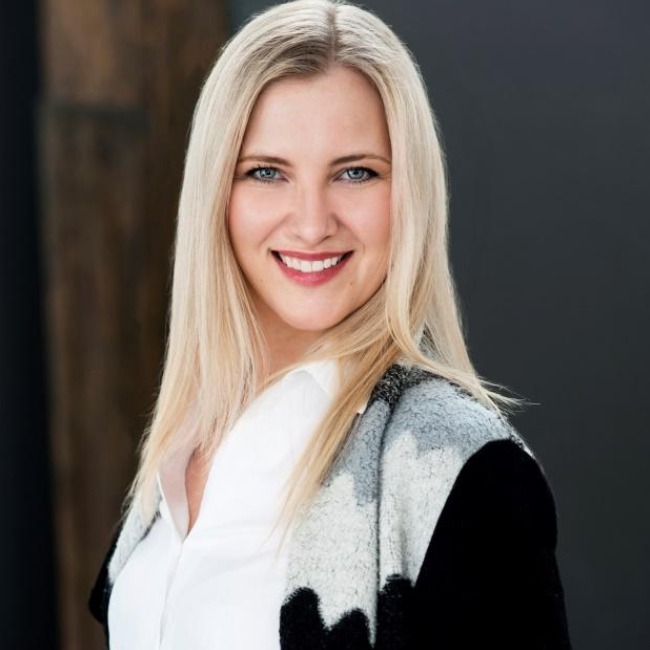 Natalie Pergar, a national and international trainer and credited esthetician, brings with her 19 years of hands-on training's and experience and has been personally trained in Hungarian skin care techniques and herb usage by Hungarian Masters.   Playing a supportive role in product development for Éminence Organic Skin Care, Natalie shares her extensive knowledge of skincare and organic solutions with the team. Natalie has a passion for education, Natalie has a passion for education, wellness and for teaching the secrets of achieving amazing skin using only natural ingredients. Offering unparalleled expertise to train customers around the world, Natalie is also the voice of education within the company, conducting in-depth product training. As an integral part of the Éminence team, Natalie wears multiple hats as the skin care expert and has been with Éminence for over 12 years.
---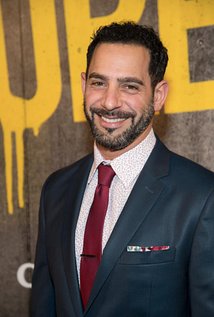 We picked Patrick up at the airport as he just flew in from Los Angeles to come and give a NIC talk to the students of New Image College Acting. This is where we bring in a special guest to our campus to share their experiences and wisdom.   Patrick Sabongui is one of the country's most gifted actors. He plays Reda Hashem on Homeland in New York as Claire Daines new partner. He is also Captain Singh on CW's Flash and is one of the leads in the much-anticipated film Drone.   Patrick was so inspiring to our students.
---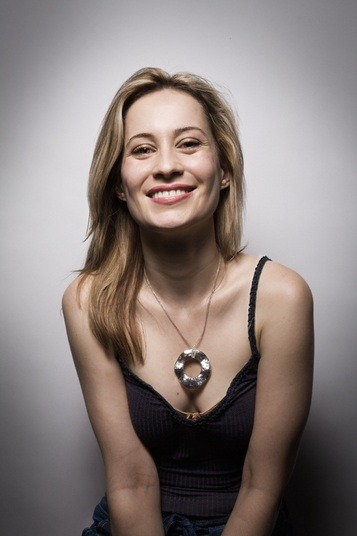 New Image College was fortunate enough to have Camille Sullivan as a NIC TALKS Guest. She spent lots of time speaking to our students and illumine, sharing her experiences and knowledge, plus giving them useful tips and points about the industry. Camille was nominated for a Gemini Award for her portrayal of Amy Lynch on the television series Shattered, playing opposite Callum Keith Rennie. Camille was also nominated for a Gemini for her portrayal of Francine Reardon, the volatile cocaine and alcohol addicted ex-wife of a west coast crime boss, in the critically acclaimed Intelligence, a television series from DaVinci's Inquest creator Chris Haddock. She played a lead role in Mistresses, a drama pilot for Lifetime, written by Melissa Carter, and based on the British series of the same name. Other recent television credits include a recurring roles on Rookie Blue and Hellcats and Guest Stars on such shows as Falling Skies, Combat Hospital, Alcatraz, Flash point and The Killing. Past film projects include Carl Bessai's multiple award winning dramatic feature film, Normal. Camille's performance in Normal won her a Leo Award for Best Actress in a Feature Length Film. Other starring roles include Mount Pleasant, written and directed by Ross Weber, as well as, Mothers and Daughters and Sisters & Brothers, two improvised films directed by Carl Bessai, for which she earned Leo nominations.
---
NIC TALK for Makeup students! Save The date: Oct 29th, Saturday from 11 – 3pm with Martin Armand. Learn the art of shaved hair design to add to your list of skills you can offer to your makeup clients!
---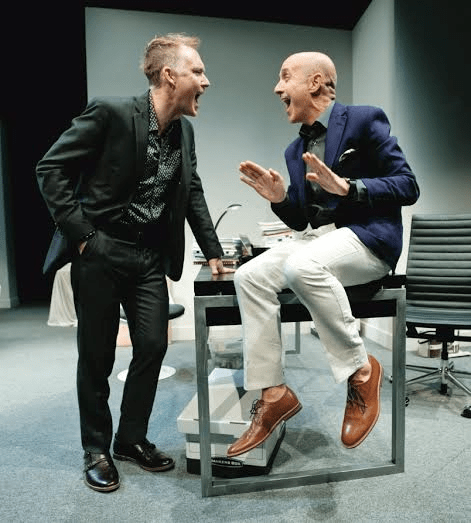 Award winning Actor Brian Markinson is one of the most successful actors working in film and television today. With over a 145 credits on the IMDB. Brian has starred opposite Tom Hanks, Philip Seymour Hoffman in "CHARLIE WILSON'S WAR" Mark Wallberg" in "SHOOTER" John Hamn in "MAD MEN" as an example. He has played either lead or recurring characters on the series. "THE KILLING", "ROGUE", "I ZOMBIE", " BATTLESTAR GALLACTICA", "MAD MEN" Brian has a starring role on the new CBC series ' THE ROMEO SECTION" New Image College Film Acting Conservatory would like to thank our very special guest Brian Markinson. Brian was our Acting NIC Talk guest, where he shared his experiences from acting on Broadway, to his many roles in film and television . Brian was incredible, he inspired everyone who was lucky enough to be in his presence in our studio. Brian stated that he felt that he was back in New York, that our acting studio was filled with incredible energy, and offered to come back and teach a special workshop just for our New Image students!! The Multiple Best Actor Award Nominated Actor Brian Markinson is one of the most successful actors working in film and television today. With over a 145 credits on the IMDB. Brian has starred opposite Tom Hanks, Philip Seymour Hoffman in "CHARLIE WILSON'S WAR" Mark Wallberg" in "SHOOTER" John Hamn in "MAD MEN" etc…. He has played either lead or recurring characters several television series including. "THE KILLING", "ROGUE", "I ZOMBIE", " BATTLESTAR GALLACTICA", "MAD MEN" Brian has a starring role on the new CBC series ' THE ROMEO SECTION" BRIAN also directed the hit play "MOTHER FU*KER WITH A HAT at the FIRE HALL THEATRE.
---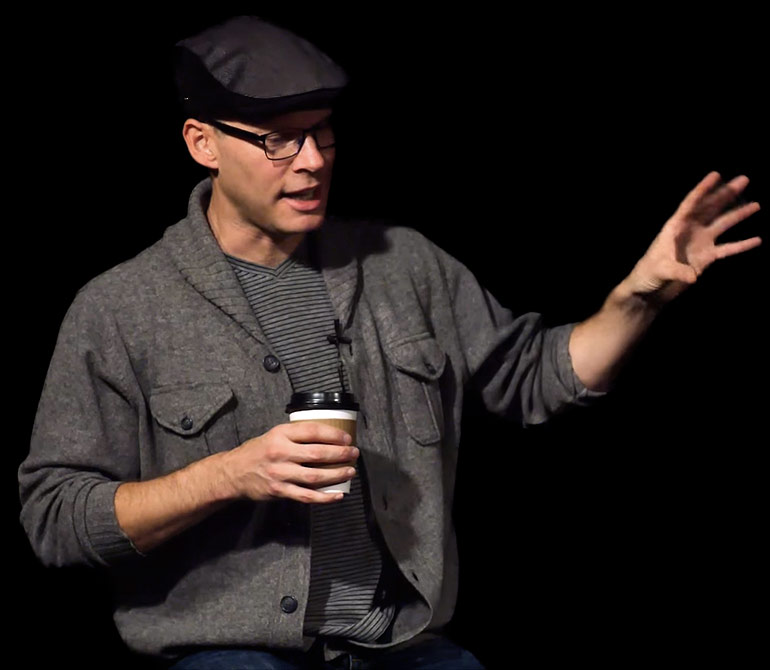 Director Jason Bourque, a name you'd be hard pressed not to hear in Vancouver's film and television industry over the past decade. Best known for his recent directorial work in 'Black Fly', local actors, writers and producers in Hollywood North are getting to know him. In fact, Jason Bourque has gained a reputation as one of Vancouver's emerging directors. Though, don't be fooled by the term 'emerging', it's a title that requires at least ten years of work experience and half a dozen credits to acquire: both of which Jason surpasses by a landslide. New Image was excited to welcome Bourque as an honorary NIC Talk. We filled our studio with excited acting students and alumni, all thrilled to meet the prolific director who has gained reputation as the 'apocalypse director'.
"With one of my latest features, Asteroid: Final Impact, I have almost reached my goal of destroying every major city in North America!", Jason Bourque
Over the last decade as a director Jason Bourque has written and directed a wide variety of TV movies, series and documentaries, as well as over 60 commercials, short films and music videos. "I started young, I always knew what I wanted to do. Storytelling has always been my passion— When I was 14 I made my first movie, Dead Skin. It was a neighborhood zombie movie… lot's of gore. Usually the police would show up when they'd see some bloody kid walking around". In 2007, Jason co-wrote and co-directed the theatrical documentary "Shadow Company". An in-depth look into the private military industry. The festival hit was reviewed favourably in the New York Times and Variety, while also used as a teaching tool for the US Senate. In 2008, Jason's documentary "Dreams of Flight" received multiple Leo nominations and won "Best Arts Documentary". Jason co-directed "Darwin's Brave New World" for CBC and ABC Australia, an award-winning series shot in five countries. One of the most prolific genre screenwriters on the west coast, Jason has written twenty four produced scripts in the last six years. As a script doctor and ghostwriter, he has worked on theatrical films with budgets up to 40 million. When asked about his philosophy about bringing actors back into the audition room he said, "If I know an actor(ress) is talented, I always try to let them know it, and ya, I will bring them in another time". In 2014, Jason wrote, directed and produced the award winning indie feature "Black Fly", which would go on to earn New Image acting grad, Dakota Daulby the UBCP "Best Emerging Performer" award. Jason encouraged our students to go out and be proactive. To create their own material whenever possible, and to never be the actor that is waiting be the phone!
"I think it's awesome to be creative! Whenever you can get stuff done for no money and use it for a calling card that's amazing!… It's all about keeping busy and putting your skills to work" 
Our students were awed by director Jason Bourque's relaxed demeanour and hilariously charismatic approach to film-making. His willingness to share tips, advice and tricks is rare from such a seasoned vet! New Image College prides itself as being an industry leader. Our speakers are a living inspiration of the incredible opportunities available to our students with hard work, dedication, and few good pieces of advice.
---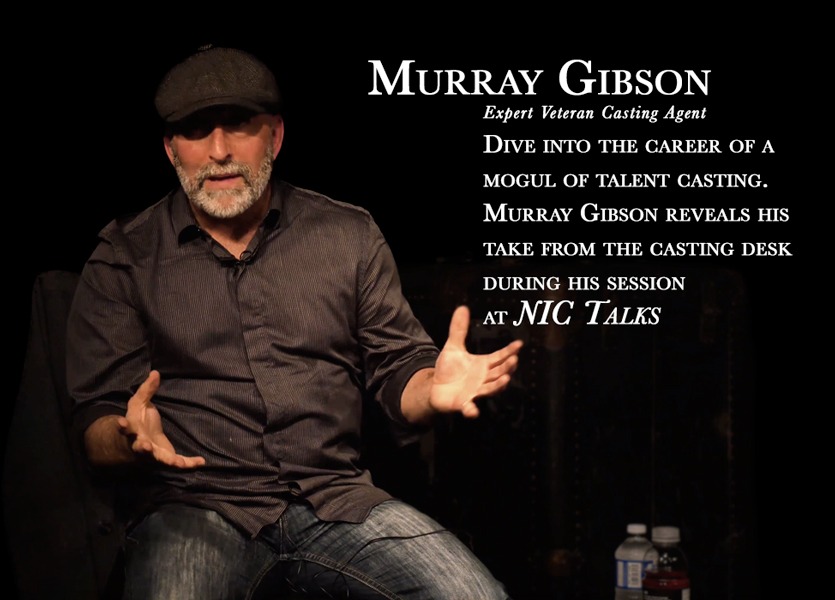 Murray Gibson has been an international Casting/Management Agent for film and television in Vancouver for 29 years. His influence and reputation as a resource for young to veteran actors reaches across his local sphere of industry veterans, outwards to the entire industry all over North America. As a partner of RED Management, Gibson's own talent agency plays an integral role for the film and television industry. Talent casting for productions around the world, Gibson has dug into the creative vein in Vancouver to search for the most talented actors and continues to match roles that fit perfectly for the part. Canadian Actor Molly Parker, who has appeared in the and award winning Netflix series House of Cards and the critically acclaimed Deadwood series, started her career with Gibson. Rising from roles in such controversial indie-circuit films such as Suspicious River and comedic romp Men With Brooms, Murray Gibson propelled her career to stardom. New Image College and NIC Talks is privileged to have Murray be part of the family of special guests. Connecting students who are learning to act professionally with such an incredible resource for their future careers could not have gone better. New Image College prides itself on being an industry leader and resource for everyone who is starting their careers in Acting, Makeup and Esthetics. NIC Talks is just one of the ways that provides students and alumni with an influential network that can springboard careers to the goals our students lay out for themselves while achieving the career of their dreams. Thanks Murray! We can't wait to see the roles your talents can bring to New Image alumni in the future.
---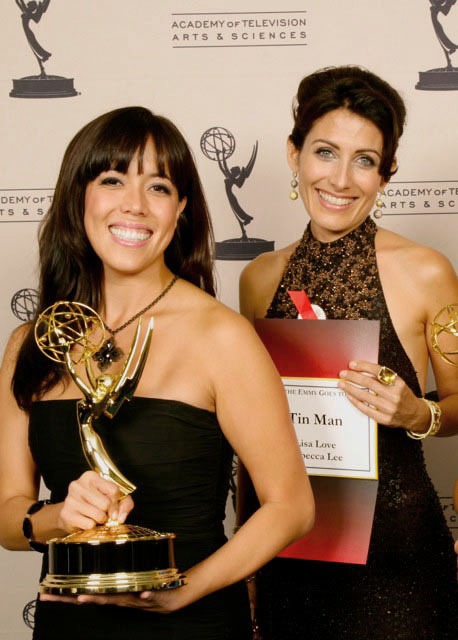 Rebecca Lee is synonymous with the Vancouver makeup industry; with a career that began 24 years ago at the University of British Columbia   "While I was studying acting I learned how to apply make-up and began a four-year apprenticeship with top theatre professionals".   "I have always been interested in the appreciation of beauty and makeup. It is an area where you can express that appreciation through creativity". Rebecca has had an impressive career in film and television. She has worked on such Hollywood blockbusters as Life of Pi, Watchmen, X-Men: The Last Stand and Percy Jackson: Sea of Monsters. In television, Rebecca has keyed primetime emmy nominated shows as Caprica, SGU Stargate Universe and currently works as the key makeup artist for the Canadian Screen Award winning show, Motive.   "This industry has brought me around the world and I have been fortunate enough to work with many talented people".   Rebecca has worked with such established actors and directors as Emma Thompson, Louis Ferreira, Robert Carlyle, Bradley Cooper, Cory Monteith, Zach Galifianakis, Ang Lee and Zack Snyder.   Rebecca earned her own Primetime Emmy win in 2007 for outstanding makeup in a miniseries for her work in "Tin Man" with Zooey Deschanel. Her other accomplishments include winning a Leo Award and getting nominated for a Gemini Award for her work in Staregate Universe, being nominated for a Leo Award for her work in Eve of Destruction and being invited to sit on the jury for the Canadian Screen Awards.
---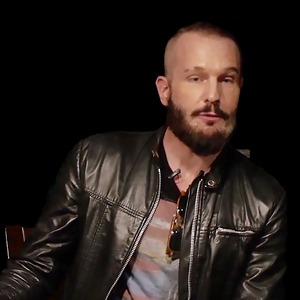 Michael Eklund is one of Vancouver's most successful actors. He has appeared in over 100 film and T.V roles, with leading performances in blockbuster films like, The Call alongside Halle Berry, The Divide alongside Lauren German (Lucifer) and Milo Ventimiglia (The Whispers), as well as the soon to hit theaters, Mr. Right, alongside Anna Kendrick and Sam Rockwell. Eklund has also earned recurring roles on hit shows like Bates Motel, Continuum, Arrow and Smallville. Eklund who was born in Saskatchewan and began his career in BC has said, "Actors sure have stories. We always have stories. At the end of our careers, all we have to take with us is our stories, and we have many of them."
---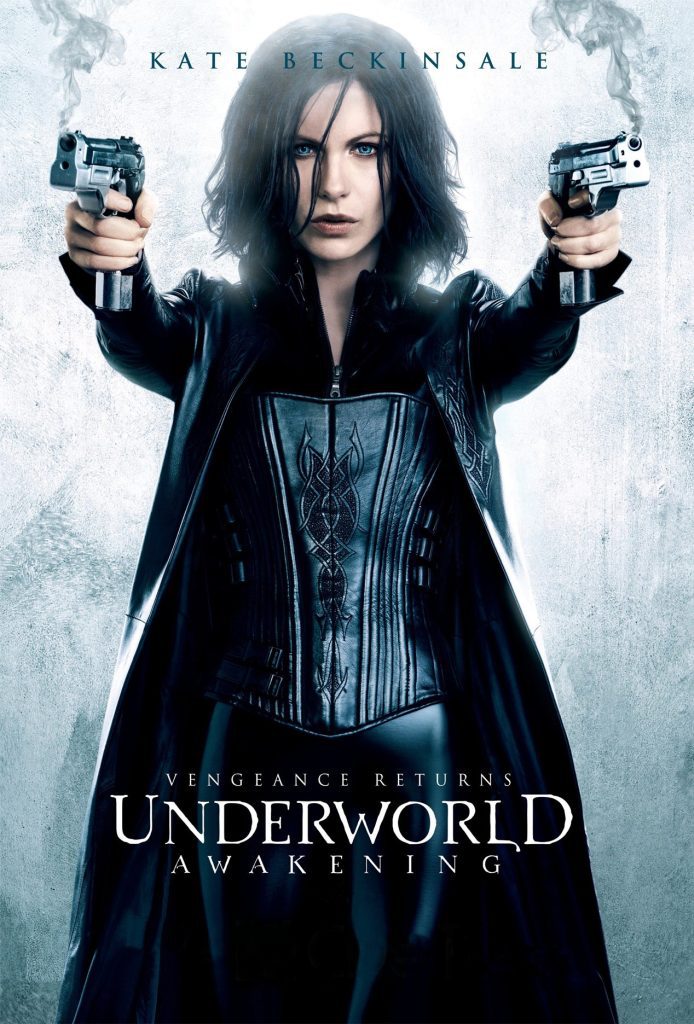 Vancouver based makeup school offers its next NIC Talk with Candice S-Bridge!   If you are a New Image College makeup student and alumni and want to learn insider beauty makeup skills for T.V and film, from one of Vancouver's best makeup artist, then come to our NIC Talk on November 28th, 2015.   Learn the skills to use the latest industry highlighting and contouring products. Learn the tips and tricks that the pros use, and learn to understand continuity books, call sheets and much more!   Location: New Image College (510 West Hastings #1500)   Time: November 28th, 2015. 1pm to 4pm.   Who Can Come?   All New Image College makeup students and alumni!   To book your spot RSVP: info@newimage.ca   **Deadline for submission is November 27th, 2016 – 5pm. Limited spots available!**
---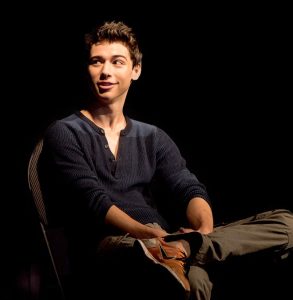 Uriah Shelton was raised in the small river community of Magnolia Springs Alabama, which was about 40 miles south of Mobile. Growing up, Shelton pursued interests in martial arts, piano, and acting. He and his mother decided to move to Los Angeles to embark upon his professional career. Uriah first began to make waves in the LA acting community when he starred in the critically acclaimed feature films, Alabama Moon and Lifted. He would soon find himself working none-stop, appearing on hit TV shows like Monk, Trauma, R.L Stine's The Haunting Hour, Franklin & Bash and Justified. Uriah would land a leading role in the A&E series, The Glades, starring opposite Matt Passmore and Kiele Sanchez. In 2012, Uriah would go on to secure a regular role on the television show, Blue, starring opposite Julia Stiles and Brooklyn Lowe. Shelton would soon follow that up with a recurring role on the popular children's show, Girl Meets World, and a starring role in the Luc Besson fantasy epic, Warrior's Gate, which will appear in theaters everywhere in 2016. During some down time from his intense shoot schedule on Warrior's Gate, Uriah was gracious enough to accept our invite to NIC Talks. He shared his advice, experiences and crazy stories of what is like being a young man growing in the entertainment business. He offered a uniquely youthful, but seasoned outlook on the experiences that our New Image College acting students and alumni should soon expect as they begin on their own journeys. He capped off his hour and our student led Q&A with a single piece advice, "It is amazing how far being nice, genuine, and easy to work with will get you in this business. So I encourage you all to be artists that boast those three titles". In addition to bustling acting career, Uriah broke news that he will also have his first album released in the coming year. We want to thank Uriah Shelton for the time and wisdom he shared during New Image College's NIC TALK.
---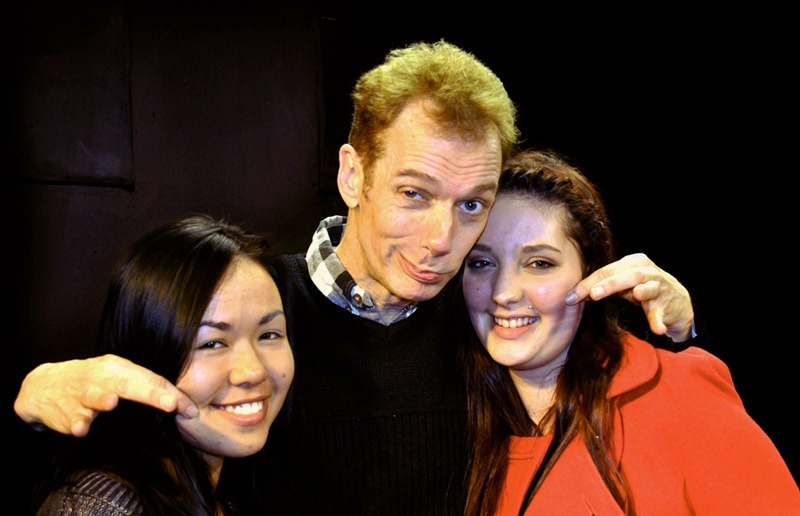 Few can resist the goofy and enthusiastic ball of lanky energy that is famed character actor Doug Jones. In 2004, Doug Jones would be cast as part of Guillermo del Toro's, Hellboy. The collaboration would begin a long standing working and personal relationship that would see Jones playing the iconic Fauno and Pale Man characters in the oscar winning Pan's Labyrinth. Jones has also worked with legendary director Tim Story in Fantastic 4: Rise of the Silver Surfer, portraying the title character of the Silver Surfer. Jones can also be seen currently as the alien Chocise, in Steven Spielberg produced Falling Skies. New Image College acting and makeup students were lucky enough to accept him into our classrooms on several occasions. He has visited the campus and partook in Q&A talks with our students, sharing his invaluable knowledge and advice. Doug Jones has continued to stay involved with New Image College and its students, offering his gentle and goofy wisdom as a kind mentor to our students.
---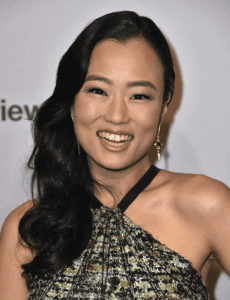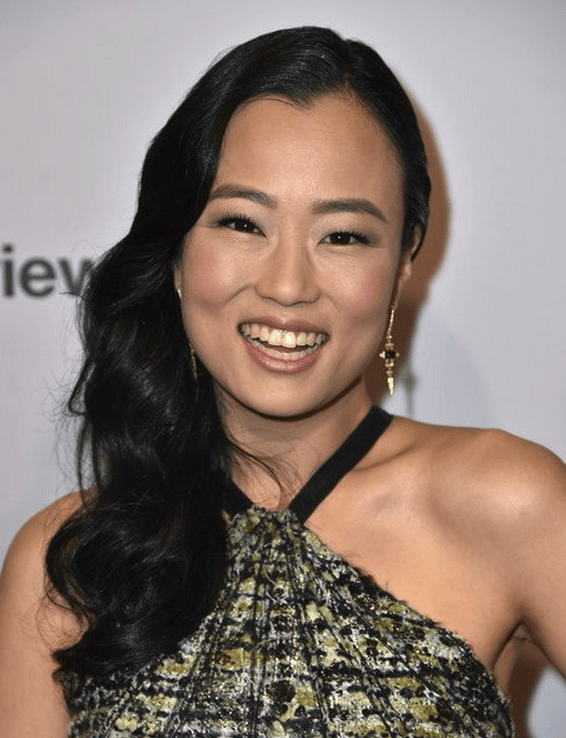 Born and raised in Vancouver, Canada, Diana Bang began acting professionally in 2008 with a series of appearances in T.V spots and independent shorts. The actress and comedian became world renown in 2014 with her portrayal of the character Sook, in the highly controversial but successful film, The Interview. Dianna plays the propaganda minister to extremist North Korean leader, Kim Jong-un, portrayed by Randall Park. In the film, Dianna Bang also played opposite to James Franco, and love interest to Seth Rogan.   In addition to her work on the Columbia Pictures blockbuster Dianna is well known in Vancouver for her comedic ability and her work on such shows as Bates Motel, Paranormal Solutions Inc., and soon be released, The Master Cleanse, starring Johnny Galecki (The Big Bang Theory). Dianna is also a member of the Vancouver based comedy improv group, Assaulted Fish.   Dianna was kind enough to share her experiences, and comedy tips with our New Image acting students and alumni when she spoke at our campus earlier this year.   Dianna Bang is a fun, energetic and comedic talent that offers invaluable wisdom to our students, and we are privileged to have her on the list of luxurious guest speakers of New Image College's NIC TALKS.
---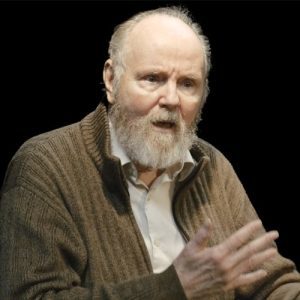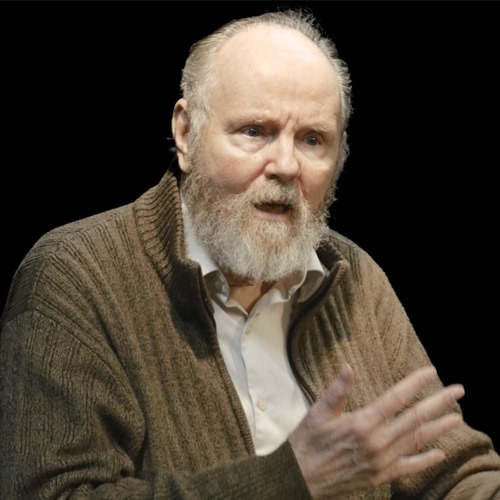 Michael Moriarty would receive international acclaim in 1973 when he would land the starring role, opposite Robert De Niro, in Bang the Drum Slowly. The film would go on to garnish an Oscar nomination. In the next five years Moriarty would continue to surprise with roles in projects like The Last Detail starring Jack Nicholson, Who'll Stop the Rain, starring Nick Nolte, and the miniseries Holocaust, which starred James Woods and Meryl Streep. Moriarty would later receive a Golden Globe award and a Primetime Emmy award for his work in the project. In 1985 Moriarty would star opposite the legendary actor and director, Clint Eastwood in The Pale Rider. Michael would land his biggest role yet, when securing a starring role in long running television series, Law & Order. Moriarty would receive 4 Primetime Emmy nominations and a Golden Globe nomination throughout his time on the series from 1990 to 1994. Moriarty would later land a supporting role, opposite Denzel Washington and Meg Ryan in 1996, in the film Courage Under Fire. In 2001, Michael would star opposite of James Franco in the TNT pictures original film, James Dean, portraying James Dean's father. Moriarty has called his work on stage and in film "his calling" and has tirelessly dedicated himself to the craft for almost 44 years. Moriarty has been gracious enough to share his unparalleled experience and understanding of with New Image College's Acting Conservatory students on several occasions. He is a constant supporter of our independent theatre and film projects, and has attended beginner and advanced theater showcases. New Image College is proud to have accepted Michael Moriarty and his family onto our campus as one of our most illustrious guest speakers.
---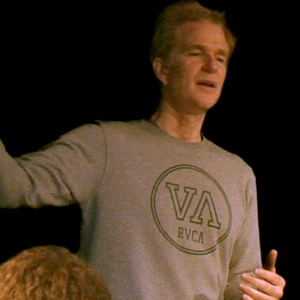 Mathew Modine would be propelled to international stardom when director Robert Altman cast Modine as the title character Billy, in the film adaption Steamers, based on the David Rabe's play with the same name. In the following years Modine would go on to due numerous memorable films, including Birdie, The Hotel New Hampshire, Mrs. Soffel and the infamous Full Metal Jacket, by director Stanley Kubrick. Throughout his thirty three year career Modine has constantly surprised audiences with a long list of diverse characters and influential films. He has worked with some the most highly regarded directors of our age, including Christopher Nolan, Oliver Stone and Spike Lee. Matthew has possessed an incredible passion for young artists, and an unparalleled kindness. A kindness that New Image College students and alumni alike have been so blessed to experience on several occasions. Modine shares his incredible knowledge, advice and stories of the business with our aspiring artists. He continues to provide an active interest in the growth and development of our acting students whenever filming in Vancouver. 
---
Alan Peterson dropped by New Image College to mentor our TV/Film Acting students. NIC welcomes guest Instructor Alan C Peterson with full excitement for the Students . How exciting to learn from an ICON in the TV & Film Business! Alan can be seen in Arron Sorkin's, Jessica Chastain hit film "MOLLY'S GAME". Currently on television Alan is in the new season of 'THE X FILES" and a recurring character on "AMERICAN GODS". Mr. Peterson trained in New York City and has been acting professionally for 40 years. He is a national treasure and is often compared to Marlon Brando. Thank you, Alan, for mentoring our first-year acting students. We hope to see you again.  
---
Aaron Alexander – Trisko Talent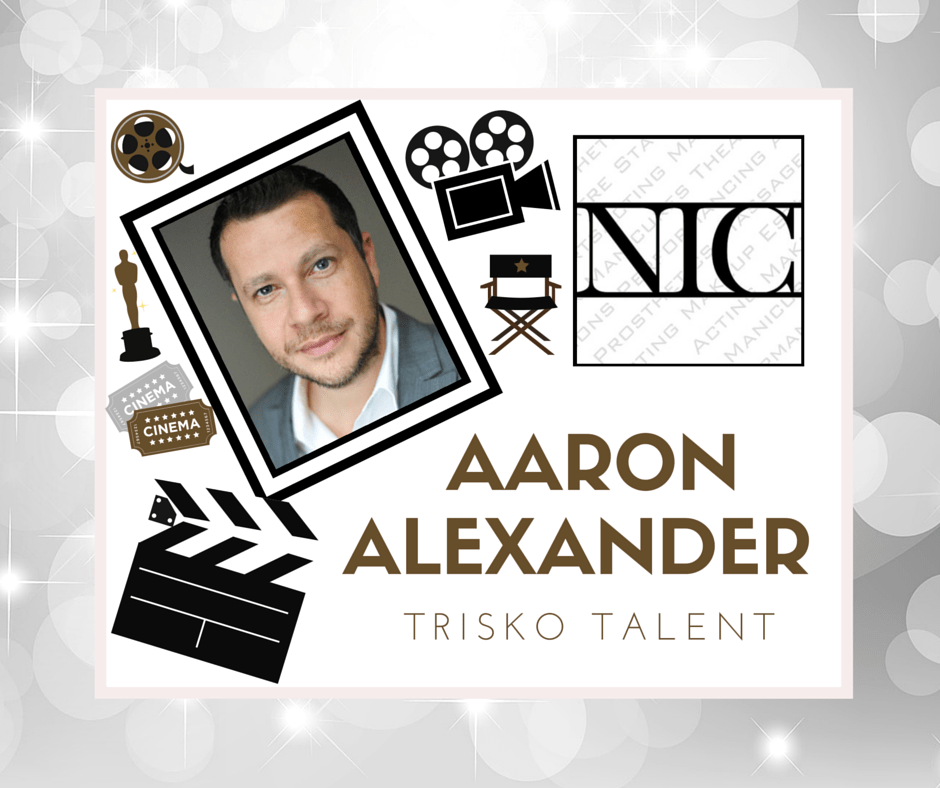 Aaron Alexander came to mentor the actors of New Image College's Film Acting Conservatory Program and was very impressed with the talent and dedication of our second year graduating classes.  It was an excellent experience for the students as Aaron's expertise in both acting and being an agent was a fresh and insightful perspective on the film business. Aaron inspired the students to be excited about what is possible for them. New Image College thanks Aaron for his dedication to excellence.
Born and raised in Toronto, Aaron has over 30+ years in the entertainment industry.
Prior to working at Trisko Talent (present agency), Aaron spent most of his life working on both sides of the camera, stage and mic. An actor first and foremost, he enjoyed the best of times creating a career out of numerous commercial, film & television appearances. While on camera he also worked on radio and got a laugh from time to time performing sketch, improv & stand-up comedy.
Once time to move on, Aaron packed up and moved out west. Since then he has had several years experience working with some of the brightest minds in the industry, managing talent at Vancouver's most notable agencies and making a name for himself as a supporter of the arts. On his spare time, Aaron celebrates everything British Columbian on BC BuzZ.
---
Jennifer Patterson – KC Talent Agent
Jennifer Patterson – KC Talent's Agent     Jen Patterson was the first agent to attend and mentor the conservatory actors of New Image College's Two Year Film Acting Conservatory Program. During the audition module of training the acting students are exposed to some of the countries top talent agents. Jen being the first to visit, the students were all very nervous. But soon settled into what they had trained for, and that was to be great actors.
One by one the students got up and crushed their scenes. Jen was amazed at the level of talent. New Image College thanks Jen Patterson for coming to support New Image College's Actors.   As the daughter of a successful writer/director, Jennifer's love of the performing arts began early.  
After spending her teen years touring summer Fringe Festival circuits, Jen enrolled in an university for prestigious Media Resources Program where her film project submission won awards at both TIFF and the Palm Springs International Film Festival.  Following college, Jen relocated to London to be the Content Developer with Definition Broadcasting where she managed original projects for local network television. Returning to Vancouver, Jen began her career as a talent agent.  
With over 7 years experience, Jennifer has become an established and respected agent and represents a varied roster of successful actors in both the US and Canadian markets.  
---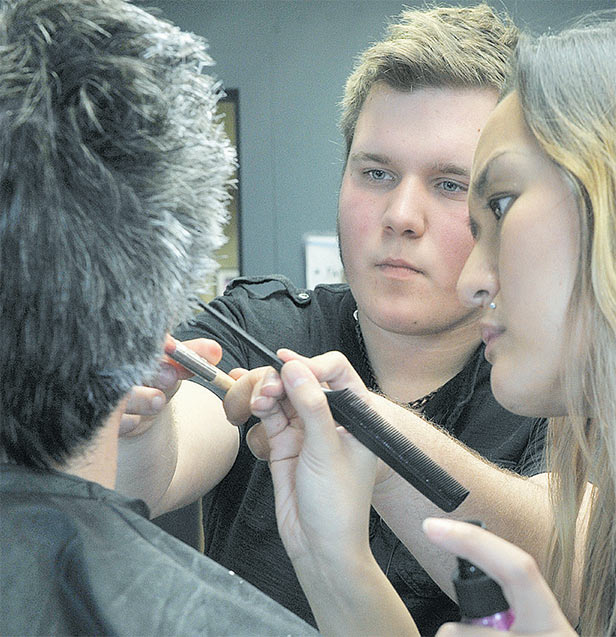 Thomas Sosnowski was born in Toronto into a Polish household. His family moved to Vancouver at a young age "I had always just wanted to be an artist. I didn't matter what type art I was doing".
Thomas graduated top of his class from New Image College's Fashion and Film Design makeup program.While in school Thomas showed an unparalleled work ethic and desire to learn; representing his school at the London IMATS "I had worked a bit previously in a shop but I thought school would be the best way to understand the business as a whole".
It would be a career choice that would begin Thomas on a route toward one of Vancouver's most prestigious effects shops – Mastersfx. Mastersfx is a cutting-edge Vancouver and L.A based effects shop with over 30 years experience in the business. The shops long list of credits include blockbusters such as Elysium, Robocop, Underworld: Awakening and Twilight: New Moon, to only name a small few. Their television credits are equally impressive, with a resume that boasts the likes of True Blood, Falling Skies, Almost Human and Mad Men.
"The way I stumbled upon the school was quite funny actually. I saw some guy smoking outside and asked him what he was doing cause he was covered in makeup. He told me New Image was upstairs and I should check it out. I did, and the rest is kind of history". Thomas began working for Masterfx soon after graduation "I started off by driving the work van around. Buying and dropping off products. It really put the whole business in perspective for me; how much everything cost" – Thomas said with a laugh.
With consistent hard work and a happy attitude to go along with it Thomas worked his way up the ranks. He began working on shows like iZombie and Falling Skies "We're all such a team. Their is never one piece that someone does alone. It takes a whole crew to complete a character".
Thomas revealed that he was recently offered a full time position as an artists with the world renown effects shop "It feels great. I joined this business for my love of art. Now finally, that's what I get to do when I come to work everyday".
Thomas offered this one piece of advice to New Image graduates and aspiring artists that wish to follow the same route "Make your own stuff. Don't stop making things after your teachers leave and you no longer have a someone over your shoulder telling you that your work is great. Continue making things in your kitchen, garage or wherever. If you keeping showing people new things and new skills that you've learned, eventually someone will give you your shot".
To check out what Thomas and the Masterfx team are working on known visit: https://mastersfx.com