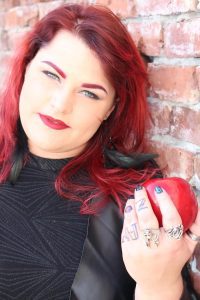 What's better than one Leo Award Nominee? Two Nominees!
That's exactly what we have the pleasure of announcing. Jess Hawkins, a New Image College Makeup Program graduate, has now landed herself a Leo Nomination!
Jess has been nominated in the category for BEST MAKE-UP, SHORT DRAMA, for her work in the short film, WoodMan. New Image College is proud to have Jess representing us out there in the industry. She's already become a Leo Award Nominee; we can't wait to see Jess continue to make a mark in her industry!
Congratulations Jess!