Introducing: Dakota Vegh! Dakota hails from Langley, BC where he began acting at a young age before attending NIC's acting program. Most recently, Dakota wrote and starred in a short romantic-comedy entitled "So Close, Yet So Far". This graduate is making his own work!
Congratulations to Guillerme Babilonia who booked a Guest Star role on a major US TV series! Guillerme can also be found on The Good Doctor, Motherland: Fort Salem, and Julie and the Phantoms. Want to see him in action? You can check out Guillerme's STELLAR demo reel below. Be sure to follow along for more Read more ➝
A big congratulations to NIC graduate Juana Lerma Juarez who booked The Good Doctor! Juana can also be seen in the TV series The Terror as Paula, and Altered Carbon as Xalbador's Wife. Be sure to keep an eye out for her! Our graduates work.  
Another NIC Film Acting Conservatory Graduate success story. Blake Williams applied the discipline he learned in martial arts while attending NIC Acting Conservatory, and subsequently found his artistic voice. Blake walked out of the talent showcase with an agent (Webster Talent), and as a reader for Casting Director Ann Forry. Blake stars in the recently Read more ➝
More NIC graduate success! Paul Grenier is back from filming in Australia, and just booked a supporting lead in a Hallmark movie! His hustle never stops! Welcome back Paul, and congratulations! Our graduates work. 
New Image College Film Acting Conservatory Graduate Blake Williams has been blazing trails. Blake can be seen in "Can We Play" that has been picked up for worldwide distribution. This film was casting director Ann Forry's directorial debut. Ann had access to all the best actors in Canada and she chose our recent graduate Blake Read more ➝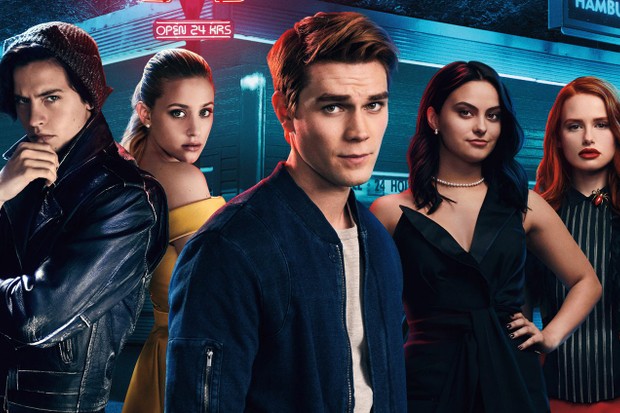 Gurb Johal our New image college film acting conservatory graduate has been cast on Riverdale. Gurb was one of those students that worked very hard while he was in school, because you have too, to succeed as a actor. Volunteering for all extra projects. Excelling in his plays and in his NIC film projects. During Read more ➝
NIC Acting Graduate Meili Looi is the girl with all the contagious energy everyone wanted. Made everyone smile when she walked into the college. Meili Looi is busy working in her native land of Mauritius. She is currently working on a USA Netflix movie. Meili came from Mauritius to study acting to follow her dream. Read more ➝
NIC Acting Graduate Mary Galloway is at it again. not only did she win the Kevin Spacey artist of choice and received funding to produce and star in her own film. The only Canadian to ever win such an honor. She also was nominated for a Leo Award, and received the Whistler Film festival a Read more ➝
NIC Acting Graduate Seth Whittaker books a nice role on an undisclosed feature film. Seth Whitaker and his brother Daniel both came to New Image College to study acting. And both of them now work all the time in film and television. Not only do they act but they also play music together. They've produced Read more ➝