New Image College is proud to partner with the 2nd Edition of the Vancouver International Black Film Festival (VIBFF)!
In support of the upcoming event and the VIBFF community, NIC announces it will offer applicants the opportunity to win a full scholarship for the Acting 101 program worth $3,950!
How to apply:
To be considered for the scholarship, you must follow these steps:
1. Fill out the form below
2. You will be contacted by Lauryne Hartman – Director of Admissions, for an introductory meeting via Zoom.
3. Perform a Zoom audition with Head of Acting Department Phil Granger, acting instructors Dakota Daulby and Eugene Lipinski.
Winner:
Based on the auditions, one winner will be selected and announced on January 6 at VIBFF Social Media, make sure to follow!
Schedule:
Entries are open until December 22nd.
Zoom introductory meetings will be held on December 27th and 28th.
Auditions are on January 4th.
Winner announcement on January 6th.
About VIBFF: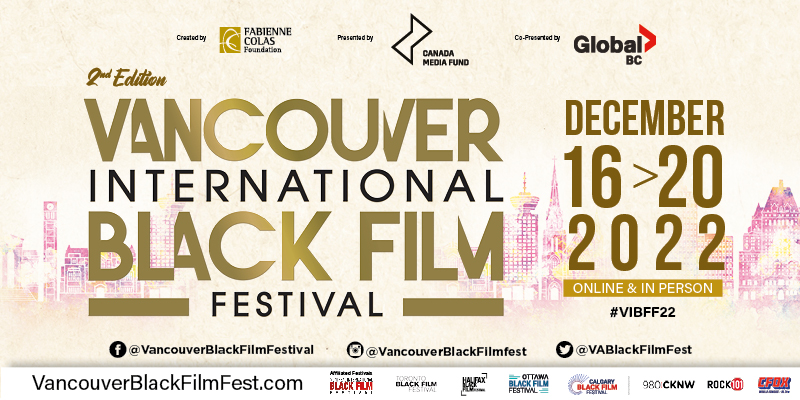 The Vancouver International Black Film Festival is returning to a screen near you! Join us in this Second edition from December the 16th to 20th.
Stay tuned for venues, films, panel discussions and more! We can't wait to show you an incredible line-up!
FOLLOW VIBFF on:
Twitter: @VABlackFilmFest
Instagram: @VancouverBlackFilmFest
Facebook: VancouverBlackFilmFestival
Website: vancouverblackfilmfest.com
Fabienne Colas Foundation