Over 43 years of experience providing excellence in education.
At New Image College (NIC) we believe in an approach that upholds a community environment structured around solid curriculums. As you take the first steps in the pursuit of your life's passion, we want to remind you of the importance of a balanced lifestyle. As your education progresses, never forget that family, friends, health, positivity, and inner-happiness are equal components in your success.
This is why NIC provides a nurturing environment. We focus on fostering these qualities in and outside of our campuses. We urge you to always take advantage of the support networks made available to you, to all of our teachers, alumni and current students who call NIC home.
Our mission is to educate you. Our goal is to support you during your education period and long after. Our passion is for you to succeed at what you love. When you join NIC, you join a family of passionate, driven and educated professionals.
We share a commonality of having clear goals for your future and delight in the journey of achieving them. Our staff, instructors and Senior Academic Officers demand your dedication, positivity, and enthusiasm each day. In return, they pledge to share theirs. These professionals are thrilled to share the skills that have made them successful industry leaders in their craft. As you begin this journey, know that these incredible educators are on your team.
Welcome to New Image College, and welcome to the beginning of your future.
John Craig (Vice-President) and Charie Van Dyke (President)
New Image College's history
New Image College was founded in 1980 by Bill and Charlotte Dyck with a focus on helping women develop their inner and outer beauty, creating a "New Image" for themselves. At the time, New Image specialized in personal beauty development for teens and women, offering programs such as body care, skin care, colour analysis, and wardrobe planning.  Soon NIC expanded it's programs extending to makeup, modelling and acting. Through the years, this division would coordinate over 200 fashion shows, book thousands of performers in commercials, TV and Film and print work.
In 1988, Bill and Charlotte Dyck sold the school to their daughter, Charie Van Dyke, who was an experienced model and actor. As it growed, NIC would become a registered and accredited private college in the Province of British Columbia.
Through over four decades of existence, NIC expanded its original programs and focused on developing the expertise in its three main areas: Acting, Makeup and Esthetics. 
Charlotte and Bill Dyck, New Image College's founders.
Our educational philosohy
We achieve our educational goals through balanced theory and hands-on practice, based on the most up-to-date industry-required knowledge and skills. We focus on providing students with real-life intensive training and experience, in small groups with individualized attention, with the purpose of enabling them to step into the industry at high level, transitioning smoothly from student to professional.
Our experienced faculty brings their expertise and experience from the industry to the classroom, reinforcing the real-life experience and situations they will face in their professional career.
We commit to being a foremost source for the education and training of students leading to career development in the specialized fields of acting, makeup and hair artistry, special effects, esthetics and nails. Our vision and scope embrace a nurturing environment for students to gain both comprehensive theoretical knowledge as well as the practical application of skills. With appropriate methodologies and contemporary technologies, our excellent instructors guide all our graduates toward rewarding careers.
Provide lifetime knowledge and hands-on practice enabling artistic individuals to have successful careers and be the leaders in their field.
Creativity

Positivity




Transformation



Inclusion
Community
Personal & artistic growth
Empathy & Care
Respect
Integrity
Quality & continuous improvement
Transparency
NIC is more than an educational institution. It's a thriving community, empowering creative individuals with the knowledge, skills, and personal and professional growth that allows them to pursue their dream careers. NIC sets itself apart for its student-centred approach, which focus on providing students with all the resources and conditions for their growth.
Talented working instructors
Our faculty is composed of accomplished mentors, masters of their craft and on top of that, passionate for inspiring their students and guiding them towards their goals.
Project-based, hands-on learning
Learn by doing, that's NIC's approach. After learning the theory, students are encouraged to experiment and test every teaching through creative projects and exercises. This balanced method is built to consolidate their knowledge by actually practicing.
Industry-driven curriculum
Each program is precisely crafted to provide students with the knowledge, skills, technique and experience to seamlessly transition from class to their desired field of activity, initiating their successful careers.
Every member of our community is an agent of our values. We believe our students, our teachers, our staff are responsible for creating a safe, nurturing environment for personal and professional growth.
NIC is proud to meet the highest educational standards and to continuously seek improvement, setting the benchmark as a private educational institution. Check below NIC's certifications and governmental accreditations.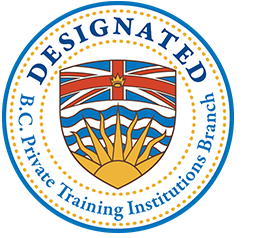 NIC is a Designated Learning Institute certified by the Private Training Institutions Branch (PTIB) of the British Columbia Ministry of Advanced Education, Skills & Training. Our Programs have been approved by the registrar of the PTIB unless otherwise not required under the Act.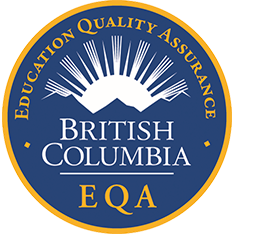 NIC is designated by The Education Quality Assurance (EQA), which is a accreditation to public and private institutions in British Columbia that meet or exceed institutional quality assurance standards set by the province of British Columbia.
NIC is an EduCanada brand authorized institution. Canadian institutions that are brand authorized consistently provide high-quality education programs, deal with international students in accordance with recognized codes of practice and are subject to quality assurance mechanisms the monitor adherence to set standards.
Let's connect! Contact us if you have any inquiries about our programs, our school or any other information you might need and we will reach out to you as soon as possible.
Toll Free: +1 (866) 354-6243
Call Direct: +1 (604) 685-8807
Fax #: +1 (604) 685-8870
E-mail: info@newimage.ca
WhatsApp: +1 (604) 603-8023
987 Granville St.
Vancouver, BC V6Z 1L2
57 East Cordova St.
Vancouver, BC – V6A 1K3